The pandemic has changed the way Aussies shop forever. Power Retail spoke to Craig Woolf, the Owner of Wolfpack Games about being a family business and why e-commerce is an essential tool for retailers.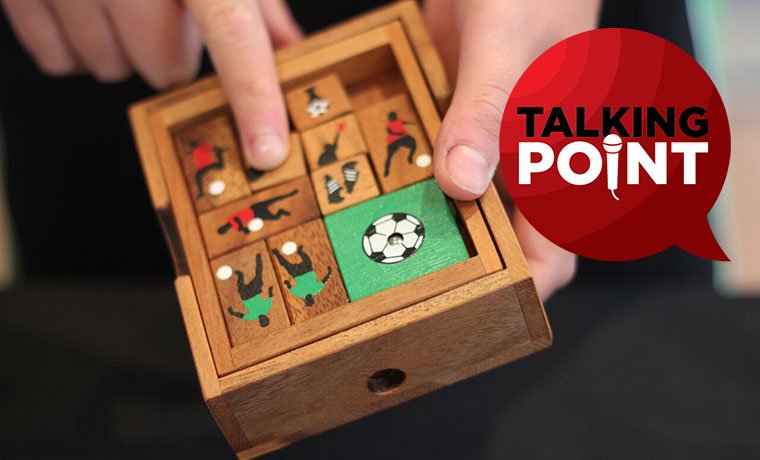 Can you please take us through the history of your online retail business? What was your inspiration for getting into the space, and how has the business evolved?
I studied a Bachelor of Computing and then moved into a career in corporate sales which lasted 20 plus years. I have always had a passion for playing games, and anyone who knows me will attest to the fact that I am a big child! Having three children allowed me to really indulge in my passion, and my house is full of games! As a father, I have always been conscious of limiting my children's time on screens, and we spend a lot of family time playing games together. Sick of all the plastic and throw away products, I decided to take the leap from corporate sales and to open my own wooden games and puzzle business three years ago.
How would you describe your retail business model? What key features differentiate your offering?
We have an online presence, a small shop, and sell at pop-up kiosks at shopping centres.
For us, we are not focussed on making sales. Rather, we are focussed on helping our customers source a game which suits their specific needs and gives them enjoyment. Our priority is to provide a quality product which meets our customer's needs.
Our products are all of the highest quality and are all sustainably-sourced and eco-friendly. Our Mission is to source beautiful, engaging and educational games, get kids off screens and bring families back together.
How has Stage Four changed the way you are currently doing business right now? 
I started selling my games at markets and festivals and moved into a retail space in an Arcade in Ashburton. I then started selling at pop-up kiosks in shopping centres. Since March, I have been unable to sell at a shopping centre, and I have had very little traffic through my shop.
As a result, we focussed on rebuilding our website, adding educational content and improving customer experience – we want our customers to experience the same customer service that they would receive from us in person. To do this, we had to figure out how to take our customer on the journey, without us actually being present. We developed a "guide to choosing", the purpose of which is to help customers navigate and choose the best product for their needs. We have also reached out to third-party partners, actively seeking collaborations, and building our social media presence.
Retail has dramatically changed in these uncertain times. As the industry adapts and changes, what have you learned along the way?
You must have a strong e-commerce presence, which requires investment in both content, customer experience and marketing spend.
Many retailers are pivoting to online as stores close for the next six weeks. Do you expect more retailers to stick to e-commerce after the restrictions have lifted? 
Absolutely! We have always believed that e-commerce is crucial and an essential part of retail, however, the COVID crisis has certainly acted as the catalyst to us investing in this space.
In recent months, Australian retailers have become more popular as borders close and supply chains become strained. Have you noticed any changes in your customer behaviour since the lockdown began? 
Consumers are actively seeking home-grown brands, wanting to support local. There has also been a potential backlash to buying from overseas, with the uncertainty around shipping and lack of delivery guarantee (especially out of the largest producer in the world!)
Are there any exciting development coming our way from your brand? 
Yes! Yes! Yes! We have just released our brand new website, and will be adding new educational content weekly. We have spent the last few months researching and investigating the health and social benefits of playing games, and we will continue to build on this, as we want our customers to view us as the specialist resource site.
Further, we have also just released several new products, including Four in a Row and a Magic Lockbox, to go with recent additions including Mancala, Nine Men's Morris, and Lost Marble.
Is there anything you'd like to add?
Our values have guided the development of Wolfpack Games, and we are proud of the business that we are building. It is truly a family business – our children are involved in helping us to source, test and promote our products (for example our 12-year-old son loves working with us at shopping centres)!
We are available for contactless shopping through our website and are currently offering free shipping to all Victorians to help them get through ISO #3.
Power Retail is dedicated to providing critical and live e-commerce retailer benchmarking data and shopper insights for the online retail industry. Click here to find out more about Power Retail E-Commerce Intelligence