Helping you find the best quality brain teasers, puzzles & strategic games in Australia
Sustainably made wooden games for all ages and skill level
All our games and puzzles are beautifully hand-made from sustainable wood
We offer puzzles for both children and adults, of all ages & abilities. Take a look at our products and use the filters to find one that suits. 
Which brain teaser puzzles & wooden games are best?
If you love a challenge, you'll be right at home with Wolfpack Games. The only thing we love more than games and puzzles is sharing them with our customers.
But how do you choose the right brain teaser puzzle or traditional wooden game?
First, shop by age group. We've done a lot of hard work to figure out which games are tricky but solvable so that kids enjoy them and which ones raise the bar for adults.
You can also shop by category and decide if you want a fun way to play with a group or if you want to really frustrate your friends or family for hours with a unique and extremely difficult gift.
At Wolfpack Games HQ, we also understand the role puzzles play in wellbeing and development. That's why we have curated collections for advanced little minds, for kids who have been diagnosed with ASD and for elderly citizens who want to keep their minds active.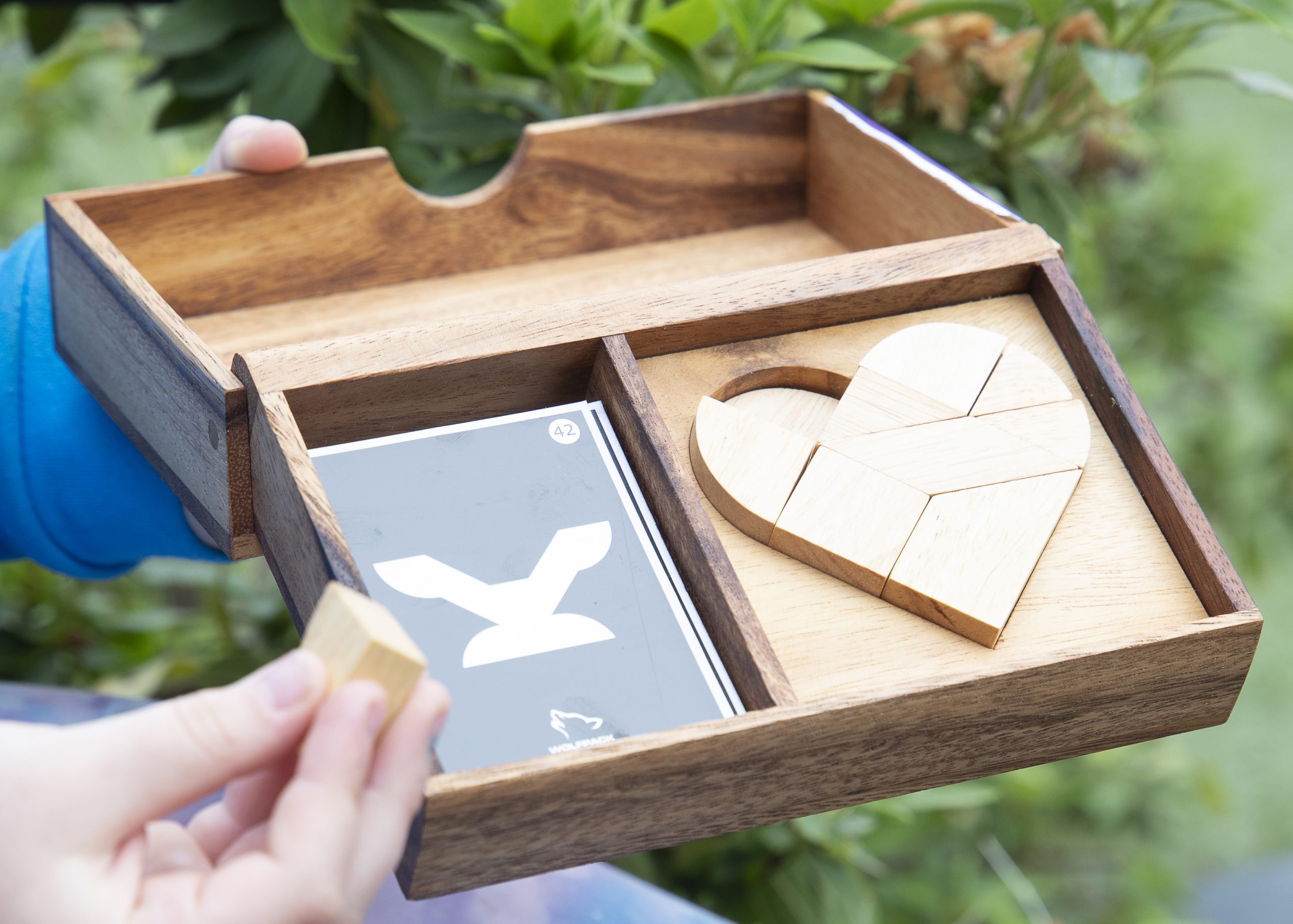 Shop educational games & puzzles
Shop Coffee Table Games, Puzzles & Gifts
If you really want to drive someone crazy
We've got the answer!
Our best selling brain teaser puzzles & wooden games
Sourced sustainably. Sold in Australia.